Submit your Event for listing in our calendar.
Lodi Prayer Breakfast
Event Navigation
Greater Lodi Leadership Prayer Breakfast (56 years).
Our Keynote Speaker for 2016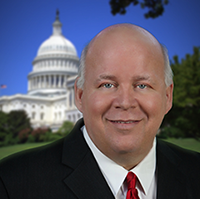 Chairman, Dr. Ted Rose is the Keynote Speaker for this year is Ted Rose.  Born and raised in Lodi Rev. Dr. Ted Rose – is known as the "PASTOR TO PASTOR'S". often called the best friend, confident, and Armor Bearer to God's leaders. Here is a brief description of his life and involvement in mobilizing prayer throughout the Church. He is the author of the book "Pastors Need Prayer" which is changing Churches everywhere. Dr. Rose received an Honorary Doctorate of Divinity Degree from Epic Bible College in Sacramento, CA. He is also the recipient of the Martin Luther King Jr. 2015 Difference Maker Award for Unity in the Church, in Sacramento, California. Received the 2014 Spiritual Father Award in Washington DC as one of 300 Spiritual Fathers of America, from God Bless America. He is listed in Strathmores WHO'S WHO in America. 
Ted and his wife Dee have been married 35 years. They have had three grown children, Ted III, Tiffany and their late beloved son Johnny. They live in Sacramento, California.
He currently serves on the Executive Boards and Committees for numerous Regional, National and International Prayer Initiatives.
Ted travels extensively and ministers the prayer message in Local Churches, National, Statewide, Regional and City Wide Church Prayer gatherings and conferences throughout the United States.
September 22th, 2016
Thursday: 6am – 8am
Woodbridge Golf & Country Club
click here for directions
Doors open at 5:45am
Breakfast served promptly at 6am
Tickets: $25 per person
Please let me know ASAP if you would like to attend?
Love you all,
Dr. Ted Rose 
ted@usnationalprayercouncil.com
Submit your Event for listing in our calendar.